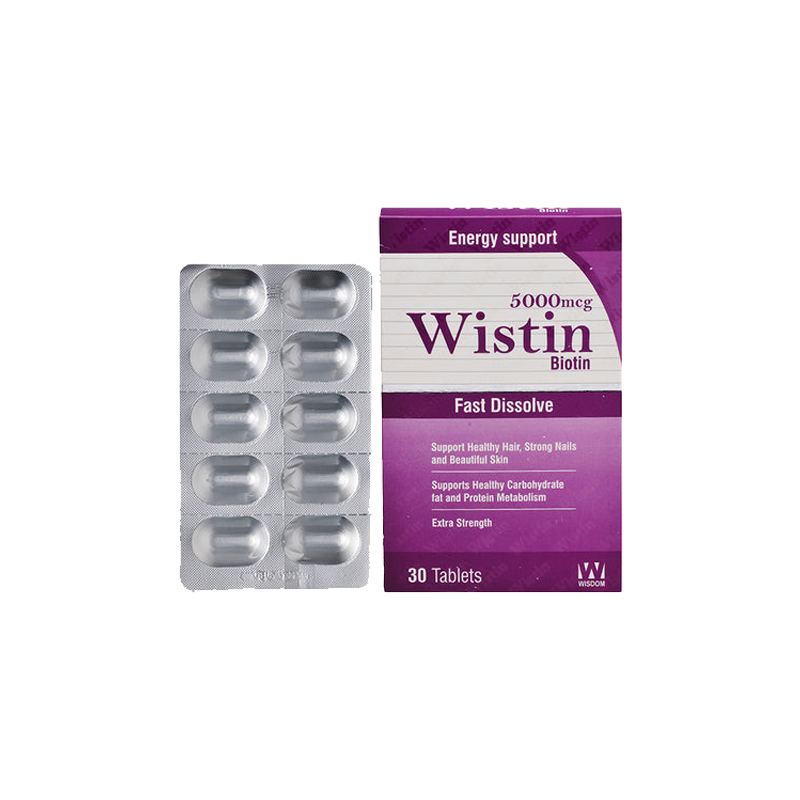 Description
Benefits:
Helps in better growth of hair and nails.
Supports a healthy and moisturized skin.
Helps in boosting the body's energy.
Ingredients:
Biotin 5000mcg
Vitamin E 100mcg
Vitamin A1000IU
Vitamin c 20mg
Vitamin b3 3mg
Zinc 20mg
Magnesium 5mg
Directions:
Take daily for maximum results on an empty stomach along with 500mg Vitamin C tablets.
Wistin Tab
Regular price Rs.1,752.00 Sale Rs.2,190.00