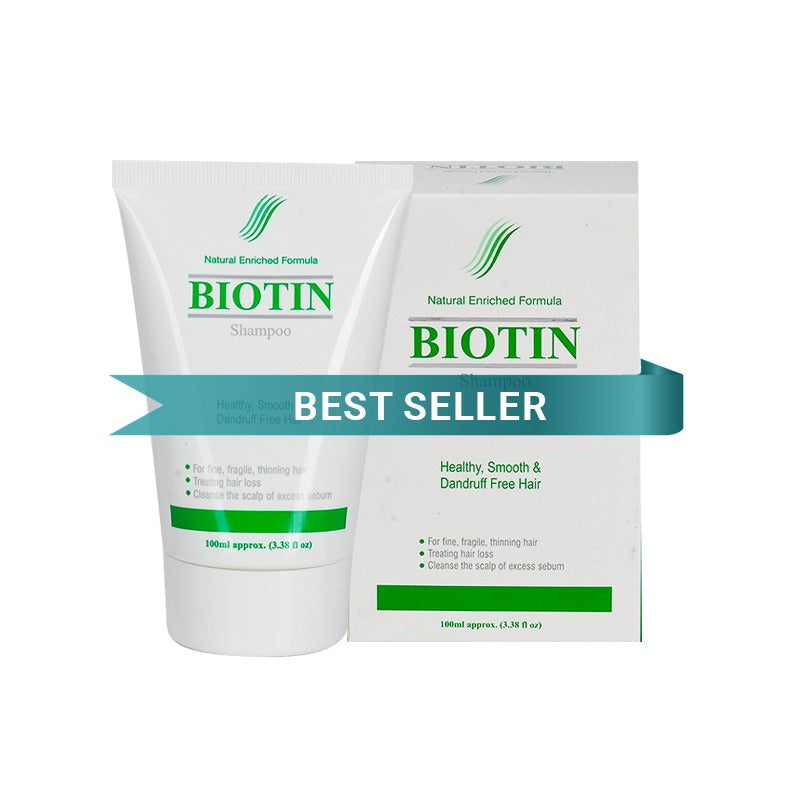 Description
Benefits:
Help thicken and texturize any hair type with just one use. This powerful formula helps volumize even the skinniest strands into fuller and more abundant looking locks.
Ingredients:


Biotin ,vitamin b5,aloe vera,zinc pyrithione,lanolin,glycerine
Directions:
Completely saturate your hair with warm, not hot, water.
Squirt a small amount of shampoo into the palm of your hand.
Apply it to your scalp and massage until it lathers.
Work the shampoo through your hair, but pay the most attention to the scalp.
Rinse your hair and scalp completely.
Biotin Shampoo
Regular price Rs.590.75 Sale Rs.695.00