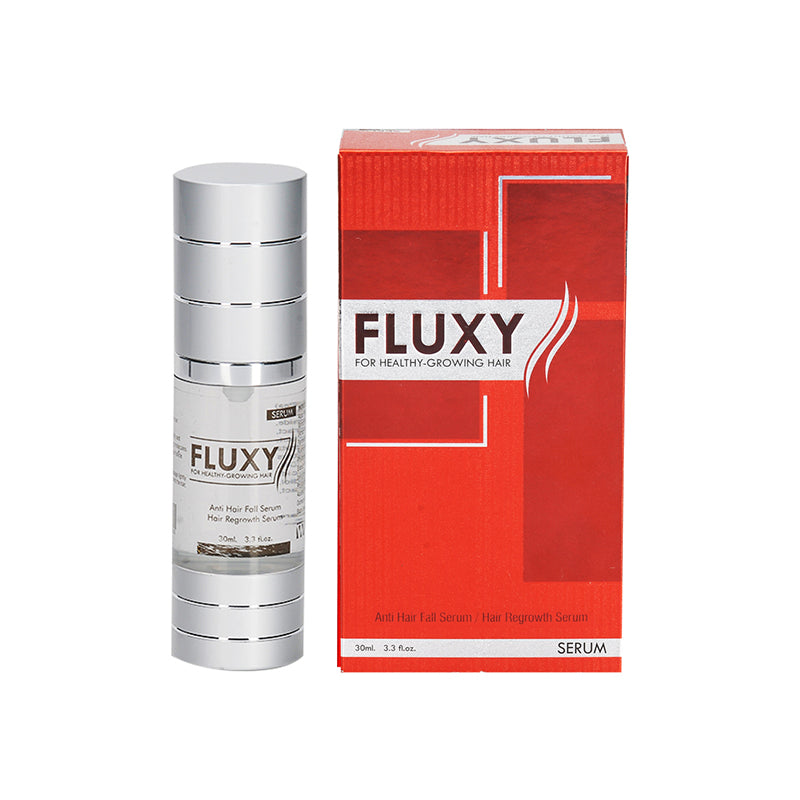 Description
Benefits:
Stop hair falling.
Stimulate hair growth. Promote hair growth 1-2 months.
Regulates the hormonal balance.
Improve vascularization of the hair follicle.
Ingredients


Aqua,Glycerin, Sprouts,Hibiscus,basil,methi seed,rosemary,amla,niacin,oscimum basillicum,pentathenol,phenoxy ethanol,black seed extract
Directions:
The right way to apply it: Apply serum with your fingertips, patting it on and then smoothing it out. Resist the temptation to massage, and let the formula absorb on its own.
Fluxy Serum
Regular price Rs.2,392.00 Sale Rs.2,990.00