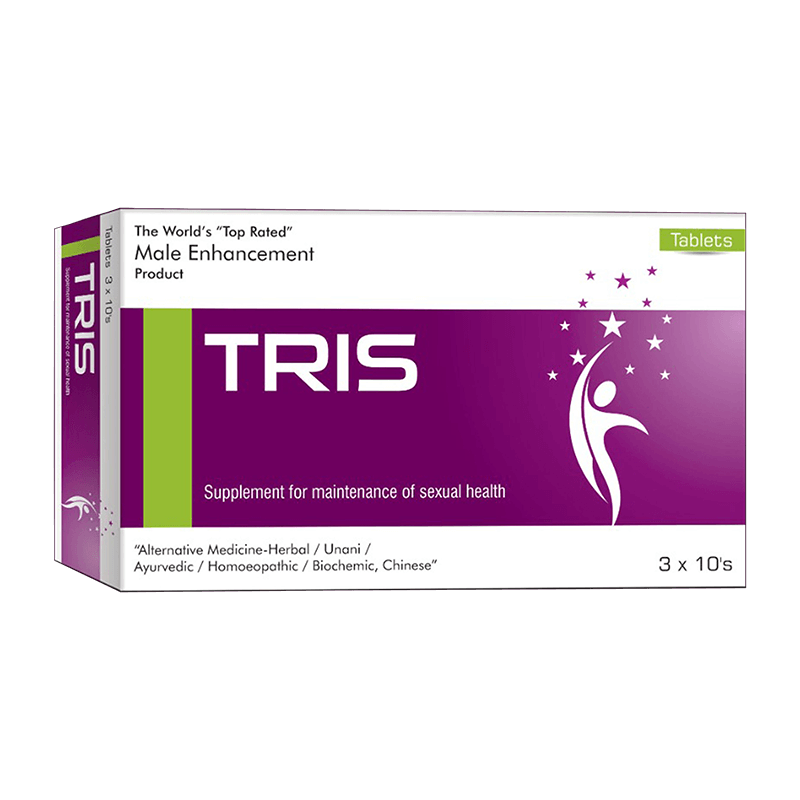 Description
Benefits:
Helps to provide significant vitality, energy, and virility.
Most suitable for Male Sexual Health Problems, like Erectile Dysfunction, Premature Ejaculation, Hypogonadism, Testosterone Deficiency, Low or weak sex drive, Lack of sexual desire and libido.
Helps to increase strength, energy, sexual health, sexual performance and stamina,
Promotes sexual desire, libido by improving athletic performance, boosting natural testosterone production and increasing muscle mass and growth.
Ingredients:
Tribulus extract……500 mg
L- arginine…………..167 mg
Co enzyme Q10….. 100 mg
Zinc oxide……5mg
Ascorbic acid…….60 mg
Vitamin E as acetate…….30 mg
Selenium ……….33 mcg
Folic acid …… 200 mcg
Bacopa monnieri…..25 mg
Ginseng powder ext ……144 mg
Directions:

For adult men, Take 1 tablet 3 times a day with plenty of water.
Tris Tab
Regular price Rs.1,695.75 Sale Rs.1,995.00