Ray Ban Ultra
Ray Ban Ultra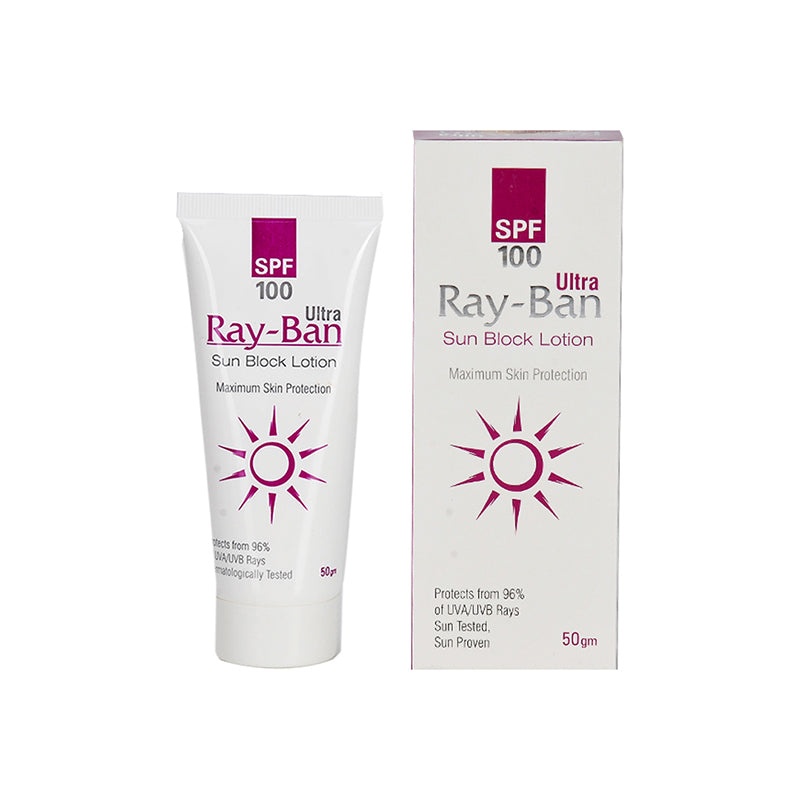 Description
Benefits:
Shields from Harmful UV Rays.
Prevents Premature Aging.
Lowers Skin Cancer Risks.
Lowers Blotches on Face.
Prevents Sunburns.
Prevents Tanning.
Enhances Health of the Skin.
Ingredients:

Benzophenone 3,titanium dioxide,zinc oxide ,parsol,methoxycinnamate,tocopheryl acetate
Directions:
Squeeze a little more than a pea-sized amount into your palm.
Warm up moisturizer in hands.
Apply to cheeks using gentle circular motion.
Apply to the forehead and rest of the face.
Use light, gentle upward strokes, especially on the neck.
Ray Ban Ultra
Regular price Rs.701.25 Sale Rs.825.00