Buy C-Glow Serums Online In Pakistan | Wisdom Pharma
C-Glow Serum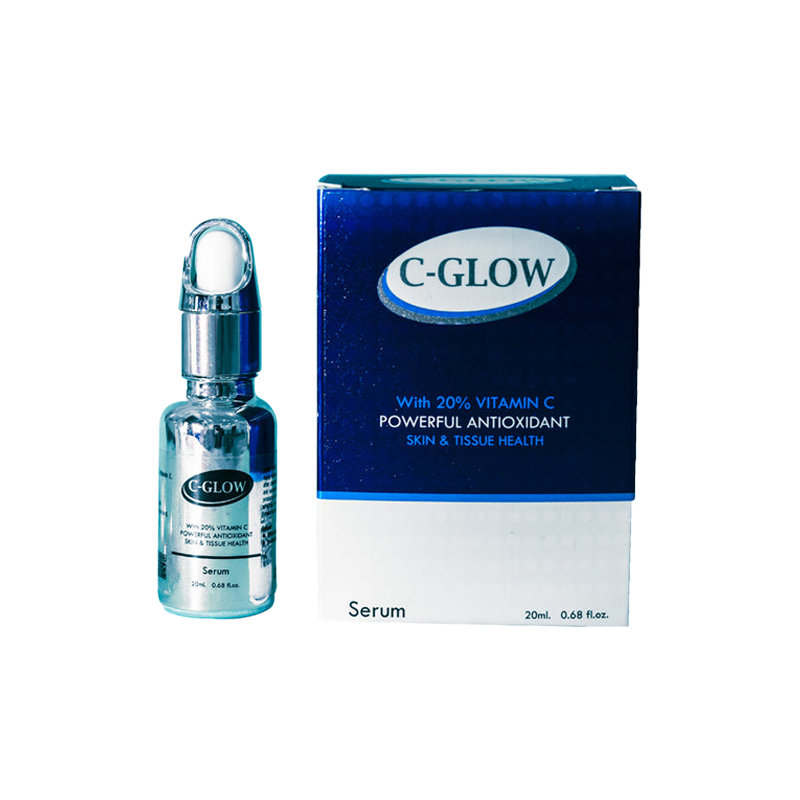 Description
Benefits:
Vitamin C is an effective antioxidant, brightens the skin tone and reduces signs of aging. In its pure form, Vitamin C is unstable in water.
Magnesium Ascorbyl Phosphate (MAP) is a water-soluble derivative of Vitamin C.
Ingredients:
Hyaluronic acid 2%,vitamin e,niacinamide,aloevera ,vitamin c 20%
Directions:
The right way to apply it: Apply serum with your fingertips, patting it on and then smoothing it out. Resist the temptation to massage, and let the formula absorb on its own.
C-Glow Serum
Regular price Rs.1,691.50 Sale Rs.1,990.00