Buy Blow Serum Online In Pakistan | Wisdom Pharma
Blow Serum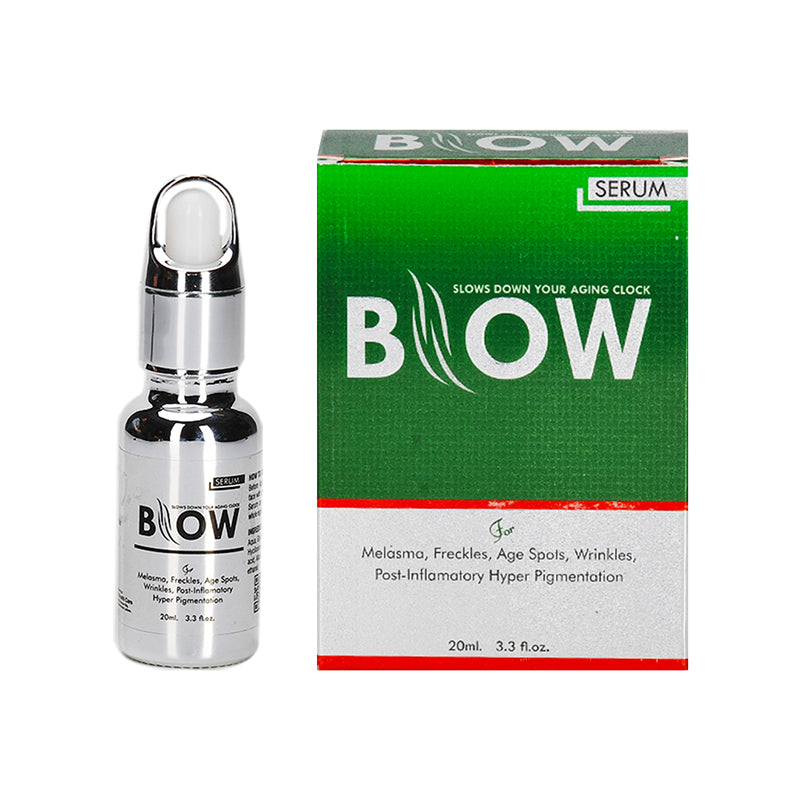 Description
Benefits:
Vitamin C is one of the greatest anti-aging ingredients.
Vitamin C is a powerful antioxidant.
Inhibits melanin production.
Helps to lighten hyperpigmentation and brown spots, even out skin tone, and enhance skin radiance.
Ingredients:
Aqua ,glycerine,arginine,butylene glycol,allantoin,niacinamide,allantoin,sodium benzoate ,phenoxyethanol
Directions:
The right way to apply it: Apply serum with your fingertips, patting it on and then smoothing it out. Resist the temptation to massage, and let the formula absorb on its own.
Blow Serum
Regular price Rs.1,992.00 Sale Rs.2,490.00