Buy Actin Serum Online In Pakistan | Wisdom Pharma
Actin Serum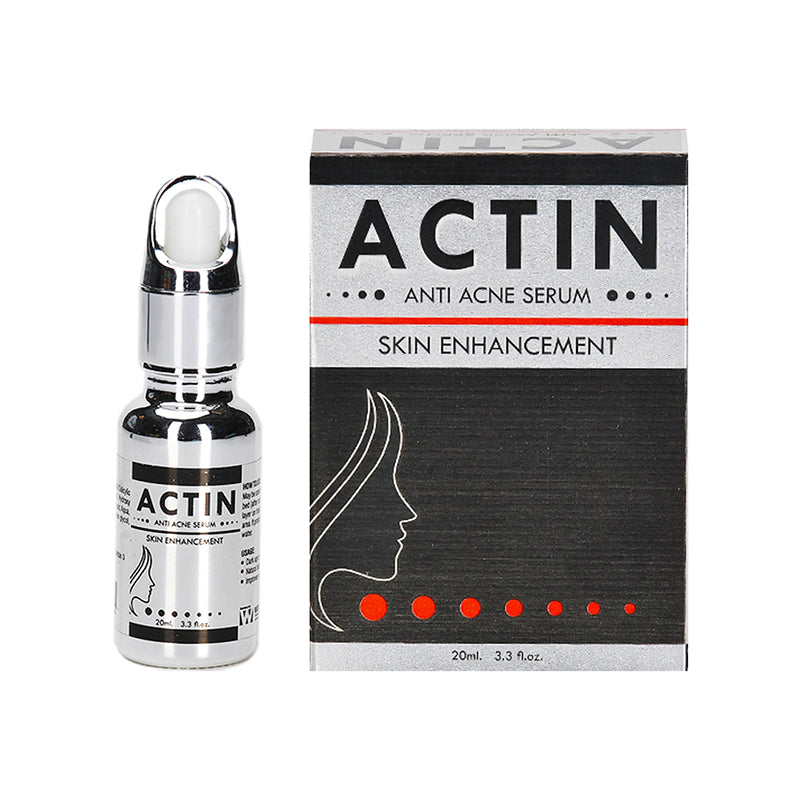 Description
Benefits:
Actin serum promotes balanced sebum production.
Reduces the breakout of pimples.
Avoids Acne Scarring.
Dissolves White heads and Black heads.
Increases skin permeability.
Ingredients:


Liquorice,alpha arbutin,tea tree oil,salicylic acid,glycolic acid,mandelic acid,aloevera oil
Directions:
The right way to apply it: Apply serum with your fingertips, patting it on and then smoothing it out. Resist the temptation to massage, and let the formula absorb on its own.
Actin Serum
Regular price Rs.1,592.00 Sale Rs.1,990.00