Buy D-Care Lotion Online In Pakistan | Wisdom Pharma
D-Care Lotion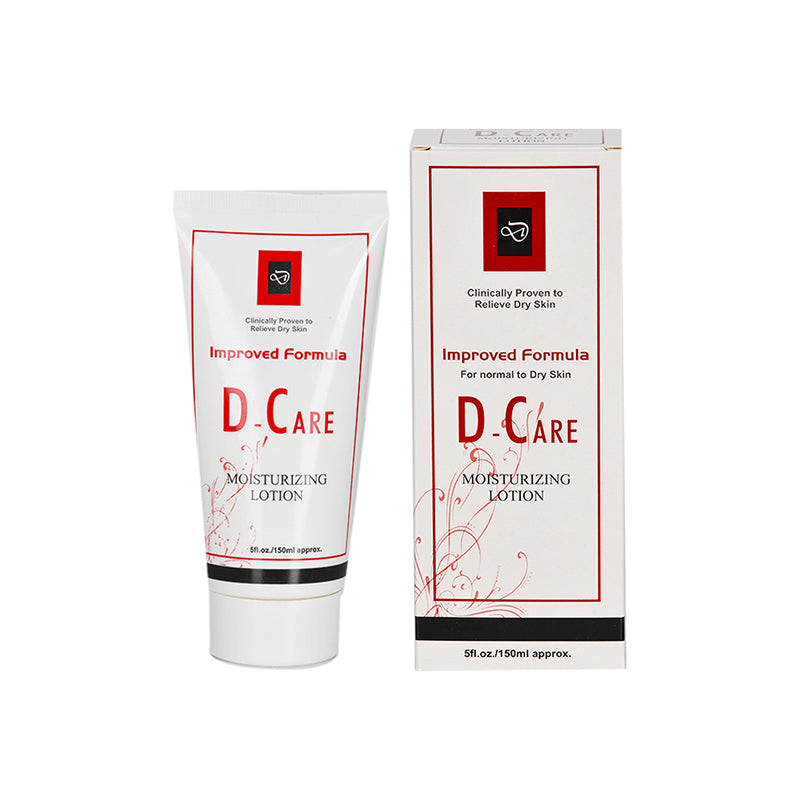 Description
Benefits:
This medication is used as a moisturizer to treat or prevent dry, rough, scaly, itchy skin and minor skin irritations (e.g. Diaper rash, skin burns from radiation therapy). Emollients are substances that soften and moisturize the skin and decrease itching and flaking.
Ingredients:
Lactic acid,vitamin A,Vitamin E
Directions:
Squeeze a little more than a pea-sized amount into your palm.
Warm-up in hands.
Apply to the affected area using a gentle circular motion.
Use light, gentle upward strokes, especially on the neck.
D-Care Lotion
Regular price Rs.399.50 Sale Rs.470.00