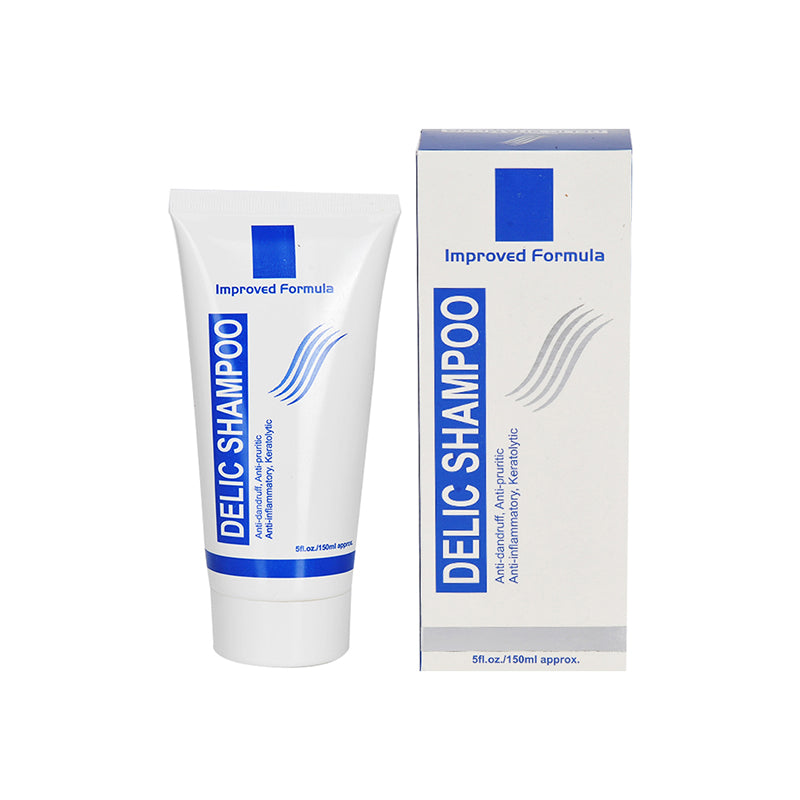 Description
Benefits:
Our key active ingredient, ZPT helps prevent the dandruff-causing microbe, Malassezia globosa, from forming scalp irritants.
All ZPT shampoos are not the same though – we use a unique, highly effective form of ZPT so it fights flakes better than store brands.
Ingredients:


Selenium sulphide,zinc pyrithione,climbazole
Directions:
Completely saturate your hair with warm, not hot, water.
Squirt a small amount of shampoo into the palm of your hand.
Apply it to your scalp and massage until it lathers.
Work the shampoo through your hair, but pay the most attention to the scalp.
Rinse your hair and scalp completely.
Delic Shampoo
Regular price Rs.509.15 Sale Rs.599.00