Buy Rinkle Cream Online In Pakistan | Puffy Eyes Cream | Wisdom Pharma
Rinkle Cream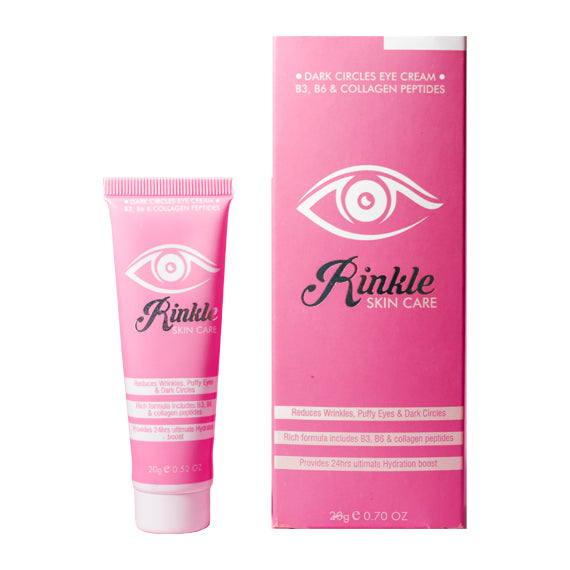 Description
Benefits:
. Reduces Wrinkles, Puffy Eyes, and Dark circles.
. The rich formula includes B3, B6 & Collagen peptides.
. Provides 24hrs ultimate Hydration boost.
Ingredients:
Aqua, vit b3,glycerin,vit b6,vit E,vit A,collagen peptides,castor oil,jajoba oil,silica,mica ,titanium ,hyaluronic acid
Directions:
Rinkle cream use in the morning and evening on cleansed skin, Massage a small amount around the eyes area, under eyes, outer corners, eyelids, and smooth in until thoroughly absorbed. As with all skincare products, avoid direct contact with the eyes. If contact occurs rinse with water.
Rinkle Cream
Regular price Rs.841.50 Sale Rs.990.00